Premium WordPress Web Hosting Services
Rapidhost.io is a business-class managed web hosting provider, that has been purpose built to run WordPress websites with best-in-class speed & security.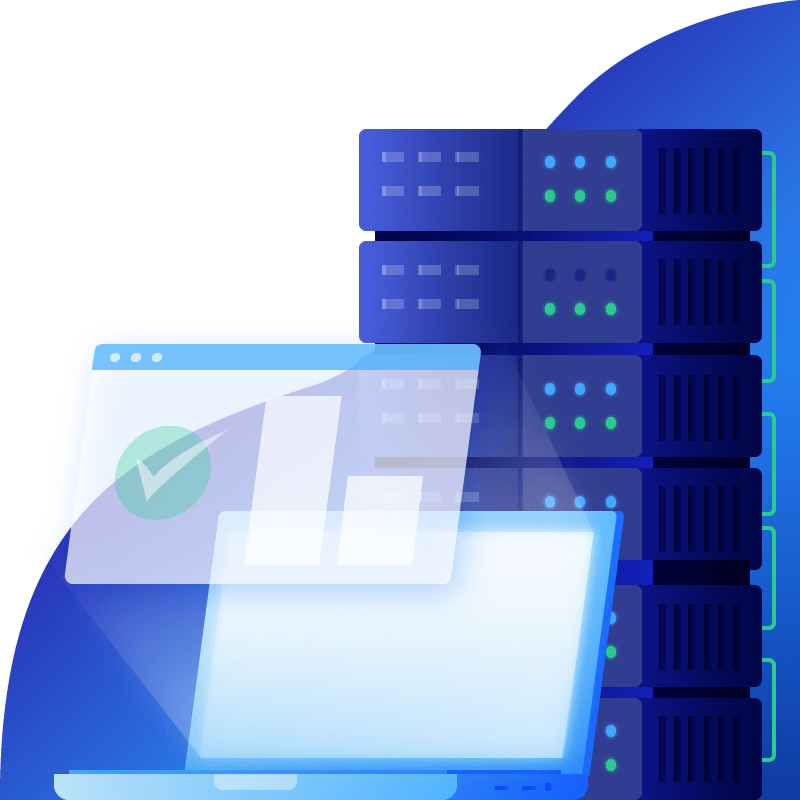 Fully Managed WordPress Web Hosting Services
We take care of your website so you can focus on business.

Uptime Guarantee
Downtime is no longer a concern with Rapidhost managed hosting. Fully redundant cloud infrastructure ensures 99.99% uptime for your website.

Blazing Fast
High-speed data transfer delivered by enterprise class infrastructure and WordPress optimized Virtual Private Servers that are fast, efficient and scalable.

Safe & Secure
Hardened servers with robust backup & disaster recover plans ensure safe and secure operations for your WordPress website.

Dedicated Support
Fully managed WordPress hosting with dedicated support via phone, email, and chat.
WordPress Optimized web hosting
Purpose Built Server Stacks for Optimal WordPress Performance
Your VPS runs a WordPress optimized application stack including HTTP/2, Nginx, Apache, Any PHP Version, PHP-FPM, MySQL, Brotli, and IPv6 on Ubuntu.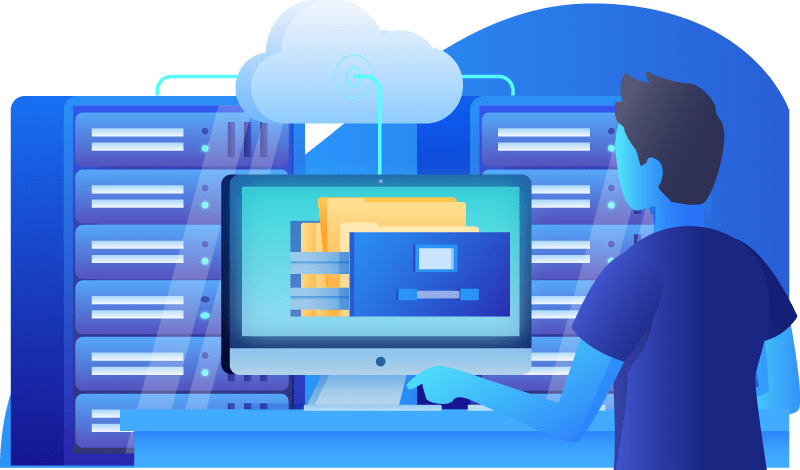 HTTP/2 multiplexes the transfer of a web page's images, stylesheets, and scripts so browsers get them faster.

The latest PHP versions and all updates are available the moment they're released.

The world's most popular open source database gives you proven performance and reliability.

With Nginx as your public-facing web server, your sites get the speed, scalability, and security of Nginx.

PHP-FPM optimizes your server's resource usage by scaling PHP processes based on request load.

As faster web standards like Google's Brotli are added, we ensure that you're using the best technology.
Pricing
Web Hosting Plans & Pricing
STARTUP
50,000 visits per month

1 Site + Staging

25GB SSD Storage

1 TB Bandwidth/mo

1 GB Memory

1 vCPU
GROWTH
100,000 visits per month

2 Sites + Staging

50GB SSD Storage

2 TB Bandwidth/mo

2 GB Memory

2 vCPU
SCALE
200,000 visits per month

Several Sites + Staging

80GB+ SSD Storage

3+ TB Bandwidth/mo

3+ GB Memory

2+ vCPU
Secure Operations
Safe and Secure Web Hosting & Backups
Secure Sytems
Your server's software up to date so you always have the latest security patches. Malicious traffic to private services is blocked by an iptables firewall we configure on your server, and attack surface is minimized with no unnecessary open ports.

Data Protection
Your data is critical. That's why we ensure it's backed up automatically. Backups are taken once per week, and each backup is retained for four weeks. We store backups in the same datacenter as the corresponding VPS, and additionally store a second copy offsite.

Strong Encryption
Free SSL certificates are automatically deployed and updated for your sites. We also configure secure SFTP on your servers so you don't have to use insecure FTP.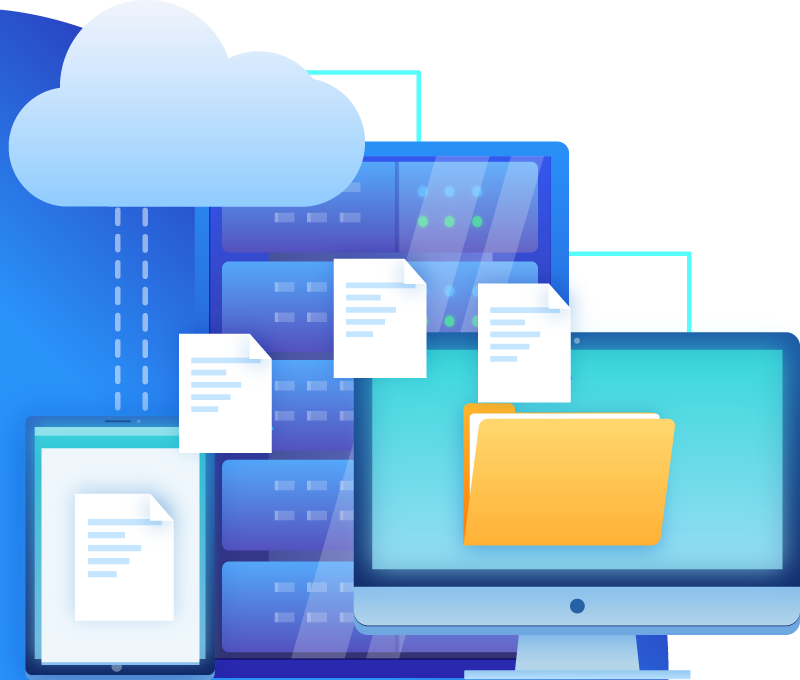 Talk With an Expert to Get Started Today!
Our staff has years of experience in both technology infrastructure and operations, as well as extensive work in the development and management of WordPress based websites.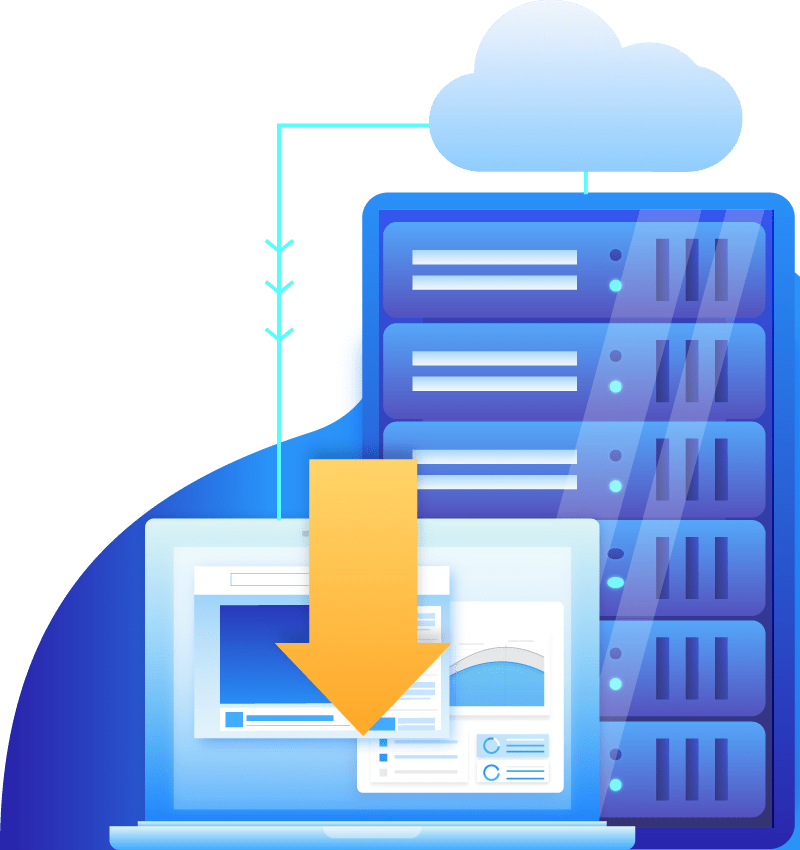 Easy Setup
Free WordPress Site Migrations
Easily migrate WordPress from any host to your cloud servers managed by Rapidhost.io. Move or clone any PHP application between your servers.
Moving from shared hosting to a Rapidhost cloud provider
Clone a site to quickly launch a customized WordPress site
Copy files to a new directory or server
Export database contents and import them into a new database
What They're Saying
Customer Testimonials
After moving to Rapidhost.io our uptime has increased, and our website is much faster. Since they took over we don't have to worry about a thing, and their support has been fantastic! We couldn't be happier with our decision.
Slow page load and downtime was causing us to waste money on advertising and lose out on potential sales. After switching to Rapidhost.io we have been operational 100% of the time, and our e-commerce sales are better than ever.
Our business is not technology focused, and we do not have the resources to manage our WordPress website. We chose Rapidhost.io as our managed hosting provider, and they have taken care of everything!
Best-In-Class Customer Support
Our customers mean everything to us. Rest assured that we are there for you when we are needed. Contact us anytime by phone, email, or chat.
30 Day Money Back Guarantee
We are so confident that you will love our service that we will give you a 30-day money back guarantee to try it out, with no strings attached.
30 Days of Free Hosting
Get 30 days of web hosting free with an annual plan.